WTC Health Program | Partners & Programs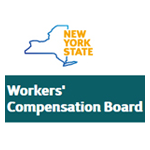 If you participated in the rescue, recovery and clean-up of the World Trade Center through Sept. 12, 2002, file a WTC-12 form with the NYS Workers' Compensation Board. This preserves your right to future benefits, should you ever need them.
Employees and members of entities that participate in the NYS workers' compensation system are eligible. You should file a WTC-12 whether you were injured or not and whether you were employed or volunteered. This includes duty at Ground Zero, Fresh Kills Landfill, on the barges, the piers and at the morgues.
You must register by Sept. 11, 2022
.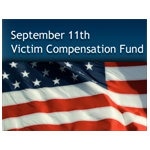 The VCF provides compensation for for any individual (or personal representative of a deceased individual) that suffered physical harm, or was killed as a result of the 9/11 aircraft crashes and building collapses as well as the cleanup efforts that took place in the immediate aftermath.
WTC responders, survivors, or next of kin can file claims for economic loss due to WTC physical health impacts. (Please note: unfortunately, mental health impacts are not compensable.) For additional information, visit
www.vcf.gov
or call 1-855-885-1555.
Click here
for a message from Special Master Rupa Bhattacharyya.
Click here
for Just the Facts.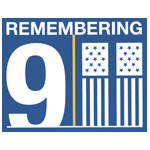 This project gives survivors and responders a much needed voice, but it's also given our local and national communities the chance to better understand the continuing impact of this disaster and its unprecedented effects on the lives, health, and legacies of thousands of people.
Ultimately, Remembering 9/11 will serve as the largest collection of eyewitness testimony of the 9/11 disaster and its impact on the people involved. The project with donate the collection in its entirety to the American Folklife Center at the Library of Congress in Washington, DC where it will have a permanent home available to the public.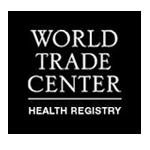 The World Trade Center (WTC) Health Registry was established in 2002 by the NYC Department of Health to monitor the health of people directly exposed to the WTC disaster - those who lived, worked or went to school in the area of the disaster or were involved in rescue and recovery efforts. Enrollees completed a confidential health survey - and are asked to complete follow up surveys every few years, so that the Registry can track post-disaster changes in their physical and mental health.
Survey findings are periodically published periodically in medical journals. The WTC Registry does NOT conduct medical tests and is NOT not a treatment program. Being enrolled in the Registry does NOT mean that you are enrolled in the WTC Health Program.