VOICES Remembrance Symposium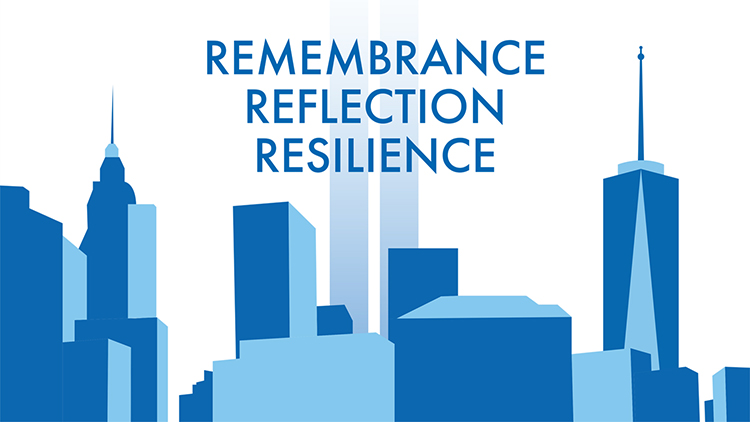 VOICES 20th Anniversary Remembrance Symposium in New York City
Thursday, September 9 and Friday, September 10
Remembrance, Reflection and Resilience is the theme of VOICES 20th Anniversary Programs and Events. Join us for VOICES 20th Anniversary Remembrance Symposium, as we gather together in advance of this milestone anniversary. Once again, the Symposium will be held on September 9 and 10 at the Marriott Hotel at 85 West Street in New York City. The event will held in person and broadcast online.
Please note: Due to the vulnerability of the 9/11 community all attendees must be vaccinated, and show proof of vaccination upon arrival.
The 2-day program will feature prominent individuals who have made significant contributions in the aftermath of 9/11, providing a retrospective of the accomplishments over the past 20 years, and lessons learned. Subject matter experts will address topics that are relevant for the 9/11 community and examine issues that are still pending.
Special guests include Governor Thomas Kean, Chairman of the 9/11 Commission, Special Master Rupa Bhattacharyya, and many others who will be announced in the coming weeks. Presentations will highlight the expertise of professionals working in the fields of mental health and wellness, trauma and resilience, journalism and national security, the VCF and compensation programs, and legal issues. Discussions will provide important insights for those impacted by, or responding to, traumatic events.
Registration is open now. An updated agenda and information about the presenters will be available in the coming weeks!
If you cannot attend the Symposium, but would like to make a donation, click here.
If you or your organization is interested in becoming a 20th Anniversary Commemoration Sponsor, click here.
---
Thank You to Our Sponsors
Commemorative Sponsors

Legacy Sponsors
Remembrance Sponsors

Presenting Sponsors