VOICES July Highlights

We hope you are enjoying the summer and finding time for relaxation and renewal.
Our plans are underway for our 21st Annual Remembrance Symposium to be held on September 9 & 10 in NYC, and registration is now open. We are especially excited that this year's program is in partnership with the Leadership in Counterterrorism Alumni Association and the International Network Supporting Victims of Terrorism and Mass Violence. Presenters include a distinguished group of professionals who will be sharing their expertise and lessons learned.
Our monthly virtual workshops continue with tomorrow's presentation on Living with Someone who has PTSD. Later this month, we will highlight A Holistic Approach to Incorporating Mind-body Practices During Stressful Times. Support groups are ongoing, and all are invited to participate.
Sadly, since our last newsletter several mass shootings have occurred, once again leaving behind families and communities who have suffered an unimaginable loss. We offer our support and have included resources below.
During these challenging times, let us continue to bring one another strength and provide reassurance that we are not alone.
---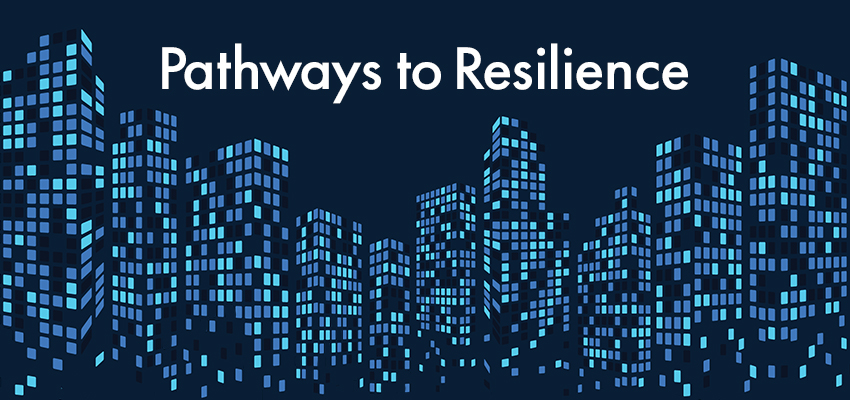 21st Annual Remembrance Symposium
September 9 and 10, 2022
New York Marriott Downtown | 85 West Street | New York City
We are very excited to announce that registration is open for VOICES 21st Annual Remembrance Symposium, Pathways to Resilience. Once again, the event will be held on Friday, September 9 and Saturday, September 10 at the Downtown Marriott Hotel in New York City.
This year's program is presented in partnership with the Leadership in Counter Terrorism Alumni Association (LinCT-AA) and the International Network Supporting Victims of Terrorism and Mass Violence (INVICTM). The two-day event brings together distinguished professionals working in national security, law enforcement, victims' services, mental health, compensation, and investigations in the aftermath of 9/11, as well as other international acts of mass violence.
The September 9 program is available via live stream only, and the September 10 program is available in person and via live stream. The programs are free and registration is required.
Please note: VOICES will comply with all COVID-19 mandates and protocols as per the New York Marriott Downtown and New York City / CDC guidelines.
---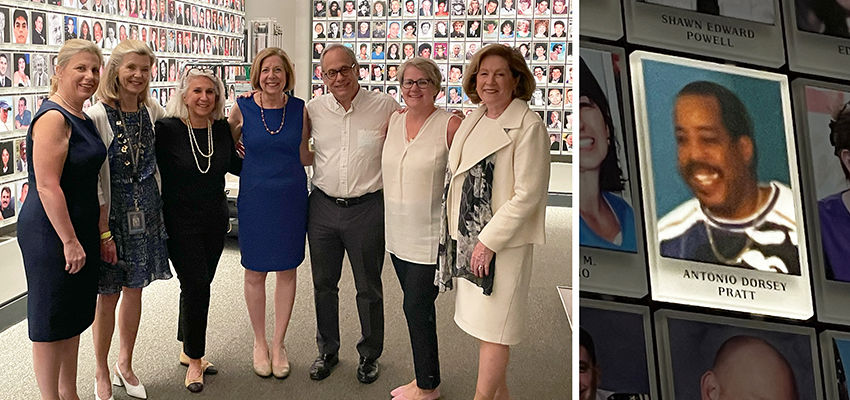 VOICES Joins 9/11 Museum for Installation of the Last Missing Photograph
On Wednesday, June 29, VOICES staff gathered at the National September 11 Memorial & Museum to witness the installation of Antonio Dorsey Pratt's photograph – the last missing photograph to complete the In Memoriam Exhibit. This momentous occasion was the culmination of a shared commitment that VOICES and the 9/11 Museum began in 2006, to ensure that the 2,977 lives lost on September 11, 2001 are commemorated in a meaningful way.
At the event, Alice Greenwald, CEO of the Memorial & Museum and Mary Fetchet, VOICES Executive Director spoke about the significance of Antonio's photograph marking the completion of a process that began almost 16 years ago.
Mary Fetchet remarked, "This poignant moment marks the end of a bittersweet journey, and we are grateful to Alice Greenwald, Jan Ramirez and their staff for our longstanding partnership. I also want to recognize Debbie Westfal, Stephanie Landau, Sean Dudley, and our staff for their caring and compassion while helping 9/11 families gather photographs of their loved ones for VOICES 9/11 Living Memorial. Today, we especially thank Jordan Freeman for providing VOICES with the photograph of his friend, Antonio Pratt, to complete the In Memoriam Exhibit."
Read about how VOICES obtained the missing photograph of Antonio Pratt and watch the video of the installation at the In Memoriam Exhibit, click here.
To learn about VOICES 9/11 Living Memorial that commemorates the 2,977 lives lost and documents stories of survivors, and submit photographs and personal mementos visit www.911livingmemorial.org.
---
All are invited to join us for a workshop with Dr. Lisa-Ann Cuccurullo and Dr. Rebecca Matteo who will help us explore signs and symptoms, a variety of treatment options, and strategies for living a more fulfilling life with PTSD.
Post Traumatic Stress is among the top 10 certified conditions among survivors and responders in the World Trade Center Health Program and is on the rise due to the frequency of tragedy around the world.
Participants will come away with a better understanding of the diagnosis, thoughts on treatment, and what it means to live with this condition. This workshop will be equally informative for those who know and support individuals coping with PTSD.
---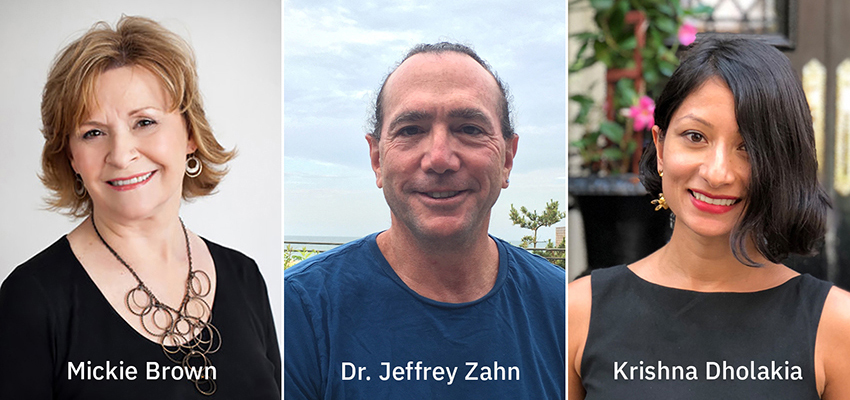 A Roundtable Discussion
A Holistic Approach to Incorporating Mind-Body Practices During Stressful Times
Tuesday, July 26, 12:00pm EST
During these stressful times, understanding the physiology of stress and scientifically proven coping practices can be the key to enhancing resilience. Join us on Tuesday, July 26 at 12:00pm, as our panel of experts, including Mickie Brown, RN, HN-BC, Krishna Dholakia, MS, RDN, CDE, CDN, RYT, and Jeffrey Zahn, MD explore topics, including:
Using holistic approaches to address physical and mental health
How mindfulness, yoga, practical perspectivism and other mind-body practices can help calm our nervous system.
Why mindfulness-based techniques are especially beneficial to front-line workers (including the health care community) and can improve patient outcomes.
Participation is free and registration is required.
---
All of us at VOICES are deeply troubled by the ongoing gun violence in our country. Once again, our hearts go out to all the victims' families, survivors, and the community in Highland Park, Illinois. Although some progress has been made, this recent tragedy underscores the need for comprehensive change to reduce gun violence for the protection and safety of our families and communities.
In the aftermath of these tragic acts of mass violence, those impacted are often in shock and uncertain about where to find critical information. Whether you are a family member who lost a loved one, someone who survived or witnessed the tragedy, we want to share some helpful resources. To access our online Tip Sheets, click here.
If you or someone you know was impacted, and would like to speak with our staff, contact our office at 203-966-3911 or by email at support@voicescenter.org.
---
9/11 Memorial & Museum Update
The 9/11 Memorial & Museum recently announced that effective July 13, 2022, the Museum will expand its hours Wednesdays through Mondays from 10 am to 5 pm, adding a sixth day to its schedule. Additionally, the Memorial plaza will now be accessible daily from 9 am to 8 pm.
As always, family members can reserve tickets for free entry to the 9/11 Museum by emailing familyvisits@911memorial.org. To ensure the best service to family members, provide the name of your loved one as it appears on the Memorial, your relationship, and phone number to confirm the details of your visit. For more information on planning a family visit, visit the 9/11 Memorial & Museum website.
Additionally, in the coming weeks, family members will receive physical letters in the mail that include details about the 21st anniversary of 9/11.
---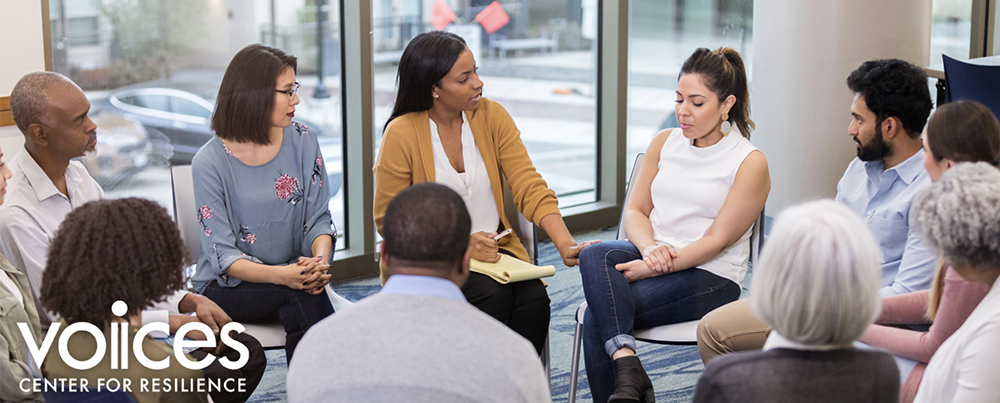 Peer Support Groups for the 9/11 Community
VOICES is hosting Peer Support Groups to provide a safe place for to connect with one another, and acquire skills to build resilience.
Groups are led by VOICES clinical staff and co-facilitated by peers to ensure the conversation is supportive and helpful to all. Meetings are scheduled bi-monthly, and participants are invited to attend one or all of the sessions. Participation is free and registration is required. All sessions are from 12:00pm to 1:30pm EST.
Family Members
Mondays, July 11 and 25 - Register
Survivors
Tuesdays, July 19, and August 2 - Register
Responders
Mondays, July 18, and August 1 - Register
Bereavement Group for Those Who Have Lost a Loved One in the Past 3 Years
Thursdays, July 14 and 28 - Register
---
Newsworthy
Recent articles of relevance to the 9/11 community:
Last missing 9/11 victim photo placed in museum
London Marks the 10th Anniversary of the July 7 Terrorist Attacks
Church destroyed during 9/11 attacks consecrated as national shrine
9/11 Justice group members invite golfers to meet about tour's Saudi Arabia ties
Will Supporting Mental Health Stop Gun Violence?
Judge approves 1-billion-dollar settlement in deadly Florida condo collapse
988 becomes the new 3-digit suicide prevention hotline on July 16: What to know