VOICES February Highlights

Dear Families and Friends,
Valentine's Day marks a time we reflect on fond memories and express appreciation for those important to us. With that in mind, we are thrilled to continue our Meet the Author series, with award-winning author, Allison Gilbert who will present "Keeping Memories Alive and Celebrating Loved Ones." Allison is a long-time friend and her presentations are always inspirational. She will be joining us again in March, along with author Priscilla Gilman.
By popular demand, we are relaunching our Mindful Moment Meditations, led by mindfulness practitioner, Meg Rooney. Meg will lead us in a soothing meditation and help us instill calm and set the tone for our day. The Mindful Moments series is scheduled for the 2nd Friday of each month.
VOICES virtual support programs continue with Peer to Peer Support Groups for victims' families, responders and survivors and Bereavement Groups for those who have lost a loved one in the past 3 years. Our in-person Parents Helping Parents Support Group is available for those who have lost a child and is held at the VOICES office. All programs are free but registration is required.
Earlier this week we shared our 2022 Year in Review. If you haven't had a chance to view our milestones, we have included a link below. All of us at VOICES are grateful to our longstanding partners, sponsors, donors and volunteers who continue to support our work.
We wish you a happy Valentine's Day, and hope this newsletter finds you safe and warm!
With warm regards,
Mary Fetchet & the VOICES Team
---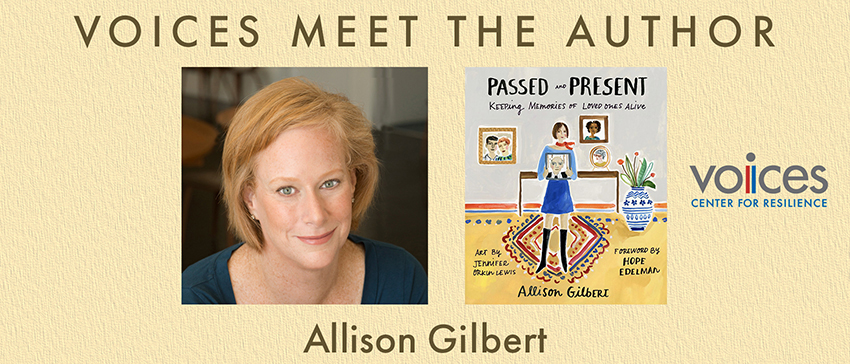 Meet the Author: Allison Gilbert
Keeping Memories Alive and Celebrating Loved Ones this Valentine's Day
Tuesday, February 7 - 7:00pm to 8:30pm EST
Being proactive about remembering loved ones has a powerful and unexpected benefit: it can make you happier. Individuals who honor family and friends, who keep them proactively present in their lives, almost always fare better emotionally than those who don't.
As Valentine's Day approaches, Allison Gilbert will present an online workshop about taking intentional steps to remember loved ones as a key to healing. By incorporating memories into our lives, we can embrace the people who have passed and recognize all that's good and fulfilling in our present.
---
Join VOICES for our Mindful Moment series, when together we will pause from the busy nature of our days to breathe, reconnect and begin again - feeling refreshed and rejuvenated. Meg Rooney will facilitate this recurring event on the second Friday of each month. The theme for February is, "Opening Your Heart." Participation is free and registration is required. Learn more.
---
In recognition of Women's History Month, VOICES Meet the Author series presents "Grief and Memory," featuring two critically acclaimed female authors - Priscilla Gilman and Allison Gilbert. The authors will share lessons learned as it relates to death, loss, and grief, and highlight how to better understand our enduring and complicated relationships with loved ones. VOICES Founding Director Mary Fetchet will moderate the conversation and share her personal experience after losing her son, as well as observations of the long-term impact of grief on the 9/11 Community over the past 21 years. Learn more.
---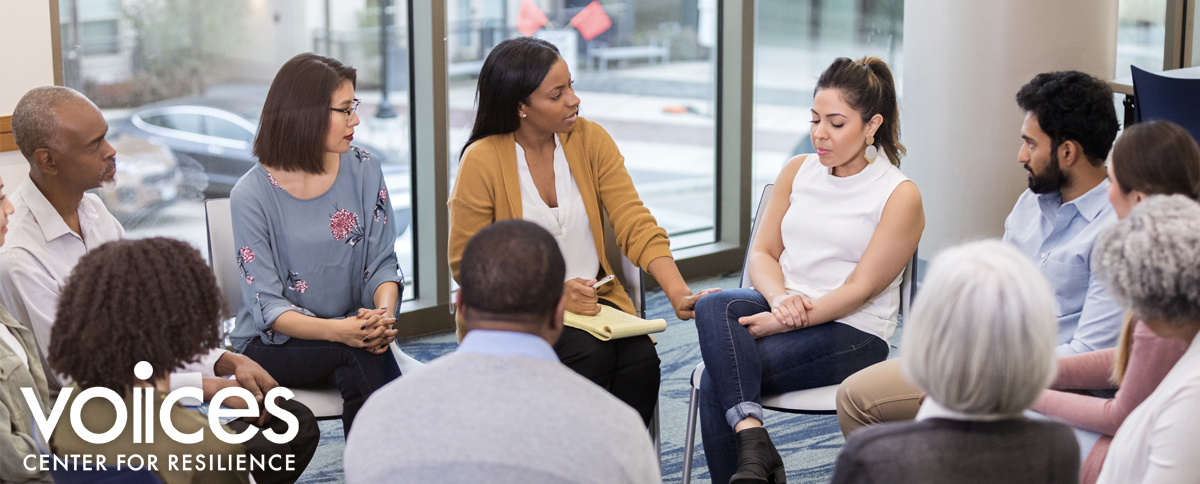 VOICES Peer Support Groups, led by VOICES clinical staff are held online. The groups provide a safe place to connect with one another, and acquire skills to build resilience. Participation is free and registration is required.
Family Members
February 6 and 20; March 6 and 20 - Register
Survivors
February 14 and 20; March 7 and 21 - Register
Responders
February 13; March 13 - Register
Bereavement Group for Those Who Have Lost a Loved One in the Past 3 Years
February 2 and 16; March 2 and 16 - Register
---
Parents Helping Parents provides in-person peer support for those who have suffered the loss of a child.
The support groups are held on the first and third Wednesday of each month at the VOICES office located at: 80 Main Street, New Canaan, CT. If you are interested in attending click here to register or call VOICES Center at 203-966-3911.
---
Quaker Ridge Golf Club
146 Griffen Ave, Scarsdale, NY
Registration starts March 1, 2023
Get set for another extraordinary golf experience! The Quaker Ridge golf course is in world-class condition.
For more information, contact Frank Fetchet at: ffetchet@VoicesCenter.org or call 203.966.3911
---
This past year VOICES continued to provide meaningful support for the 9/11 community, and worked with our local, national and international partners to help individuals and communities impacted by other tragedies. We also initiated new programs and strengthened our collaboration with our long-standing, trusted partners. Learn more.