One Week to VOICES Symposium!
Only one week to go before VOICES 22nd Annual Remembrance Symposium and we have an inspirational program planned. If you haven't registered yet, we invite you to join us on September 9 and 10 - in person or online. The Symposium is free. Registration is required.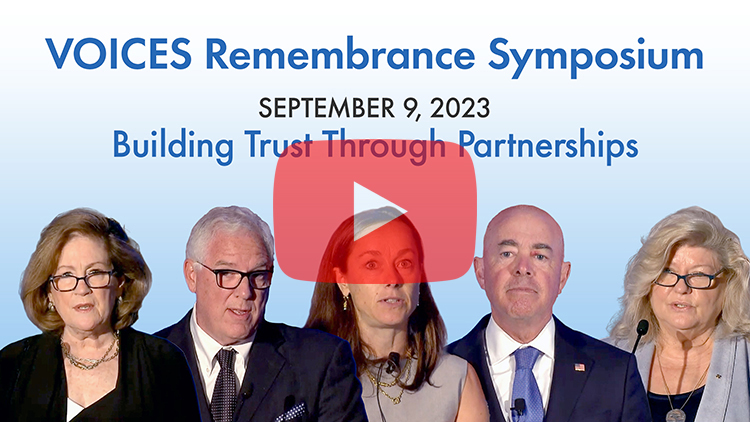 September 9 features presentations by world-renowned experts working in national security, law enforcement, counterterrorism, and emergency response.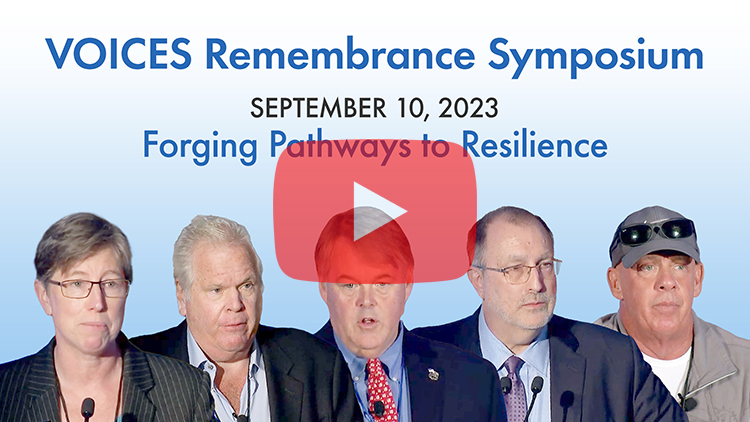 September 10 presentations provide information and resources that address the issues impacting 9/11 victims' families, responders and survivors.