2022 Year in Review

Dear Families and Friends,
As we begin the new year, we are proud to share VOICES milestones for 2022, and highlight the important contributions of our colleagues and friends who have supported our work.
Since the tragic events of September 11, 2001, VOICES has been honored to offer long-term support for thousands of victims' families, survivors and responders. Our work over the past 21 years has provided us with the expertise required to help other communities prepare for and respond to acts of mass violence.
Last year marked several important accomplishments through collaboration with our long-standing, trusted partners. VOICES contributed the last missing photograph to the 9/11 Memorial & Museum, a culmination of our 16-year shared commitment to complete the In Memoriam Exhibition. Our 2022 Symposium was co-hosted with the Leadership in Counter Terrorism Alumni Association and International Network Supporting Victims of Terrorism and Mass Violence resulting in the expanded participation of over 1,300 individuals from 28 states and 16 countries.
At VOICES 2022 Always Remember Gala, former NYPD Commissioner William Bratton and former FDNY Commissioner Thomas Von Essen were recognized for their significant contributions and the leadership they exemplified during their tenure. Our partnership with dozens of subject matter experts has enriched our support groups, our educational programs, and our annual symposium.
In 2023, we renew our commitment to provide the support that is needed for the 9/11 community, while working with our partners to help individuals and communities impacted by other tragedies, both locally and nationally.
As always, we are grateful to our donors, sponsors and volunteers whose generosity allows us to provide meaningful support services and programs free of charge. Their investment in our work today is building resilient communities for tomorrow.
Warmly,
Mary Fetchet, LCSW
Founding Director
The Last Missing Photograph

VOICES was proud to provide the last missing photograph – that of Antonio Dorsey Pratt – to complete the collection of the In Memoriam Exhibit at the 9/11 Memorial & Museum. On June 29, 2022, VOICES staff gathered at the 9/11 Memorial & Museum with Alice Greenwald, former President and CEO, and her staff to witness the installation of Antonio Pratt's photograph. This momentous occasion was the culmination of a shared commitment that VOICES and the 9/11 Memorial & Museum began over 16 years ago, to ensure that the 2,977 lives lost on September 11, 2001 are commemorated in a meaningful way. VOICES 9/11 Living Memorial Project, an online memorial launched in 2006, contains over 87,000 photographs of those who perished on 9/11. Read more about this story.
21st Annual September 9 Symposium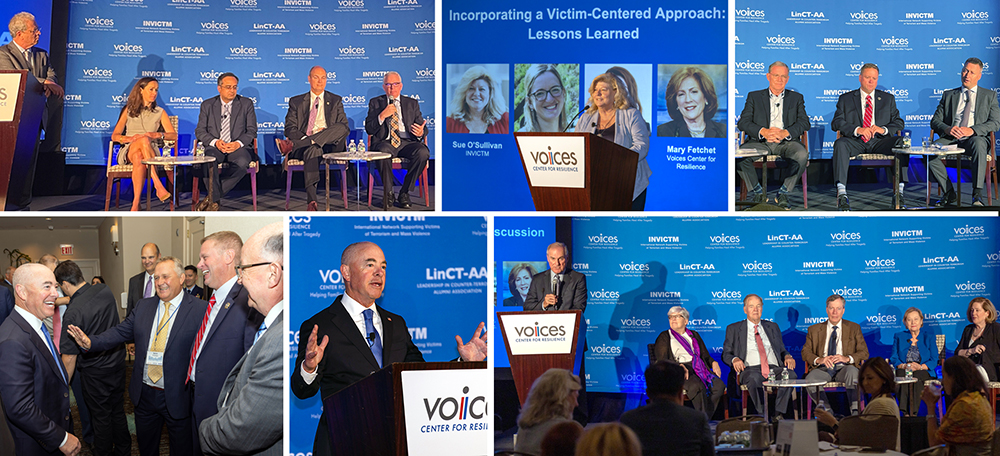 VOICES was honored to host the first day of the symposium, Building Trust During Turbulent Times, with our longstanding partners Leadership in Counter-Terrorism (LinCT) and International Network Supporting Victims of Terrorism and Mass Violence (INVICTM). Presentations included lessons learned by individuals serving in leadership roles in law enforcement, government agencies and victims' services, in the United States and abroad. The evening program opened with remarks from Secretary of the Department of Homeland Security Alejandro Mayorkas, followed by highlights of the documentary Are We Safer Today?, and a discussion with 9/11 Commission Chair, Governor Thomas Kean, producer Bob Massie and other key stakeholders. View presentations and photos.
21st Annual September 10 Symposium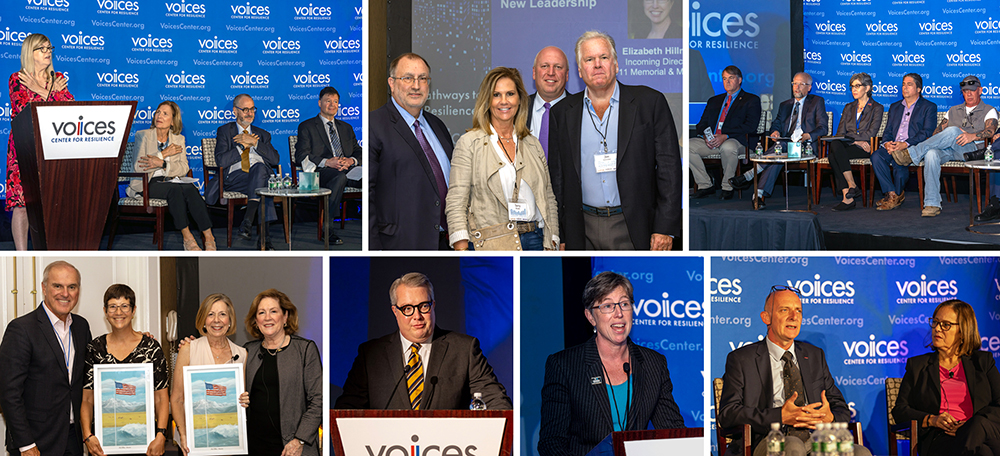 Looking Beyond the 20th Anniversary addressed many outstanding issues that continue to impact the 9/11 community. Dedicated professionals who have devoted their careers to providing critical support to all those impacted by 9/11, shared their expertise, and provided updates. Sessions highlighted mental health considerations, commemoration, compensation, and pending litigation. The program included an introduction of Beth Hillman, incoming President and CEO of the 9/11 Memorial & Museum and Dr. Jason Graham, Chief Medical Examiner of New York City. The Symposium concluded with a moving performance sponsored by the soon-to-open performing arts center located at the WTC site. View presentations and photos.
Workshops & Support Groups
Workshops and Webinars

VOICES provided over 25 virtual workshops facilitated by subject matter experts who focused on relevant topics including grief and loss, trauma, anxiety, depression, suicide awareness, PTSD and building resilience. National Awareness Campaigns on mental health and wellness were conducted, and psycho-educational materials and tips sheets were distributed to promote further awareness. Click here to view our upcoming workshops and webinars.
The 2022 highlights included:
Meet the Author
VOICES hosted a series of Meet the Author presentations beginning with New York Times Bestselling Author and Chair of VOICES Board of Directors, Bonnie McEneaney McNamara who discussed her novel, Messages: Signs, Visits, and Premonitions from Loved Ones Lost on 9/11. Dr. Elisha Goldstein conducted a master class on Uncovering Happiness: Overcoming Depression with Mindfulness and Self-Compassion. Fred Guttenberg, father of Jamie who perished in the Parkland shooting, and brother of Michael who died of 9/11 related illness, discussed his personal experience and his book, Find the Helpers.
Support Groups

Peer-to-Peer Support Groups are facilitated by VOICES clinical staff to provide a supportive community for those with shared experiences. Last year's groups included discussion and focus forums, support groups for victims' families, survivors, and responders. In 2022 we launched several virtual and in-person bereavement programs, including a Parents Helping Parents group for those who have lost a child, and a peer support group for survivors of the Oakland Elementary School shooting. View our upcoming support groups.
Digital Resource Library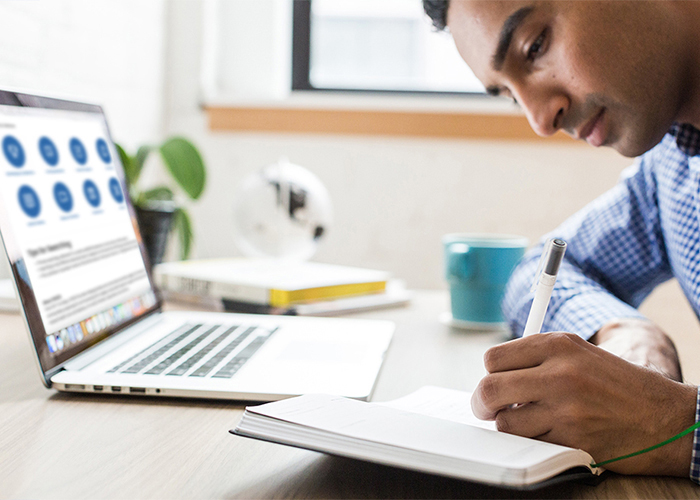 VOICES Digital Resource Library was created in memory of Kurt Wolfgruber who served as VOICES Board Chairman for over a decade. The Library is an online repository of publications, videos, lessons learned, tip-sheets and research findings. The ever-expanding collection aims to document over two decades of VOICES work and to provide relevant information that will promote mental health and build resilience. 2022 saw significant growth in the collection with over 4,300 entries. Learn more.
9/11 Living Memorial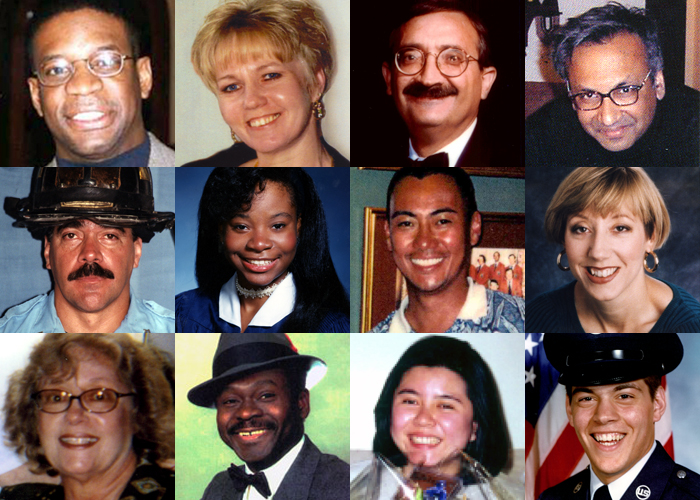 The 9/11 Living Memorial, created in 2006, is and extensive online collection of over 87,000 photographs documenting the lives of the 2,977 individuals who died on 9/11. In 2022, the Living Memorial expanded to begin the process of commemorating the over 5,500 survivors and responders who have died thus far of 9/11-related illness. VOICES staff is honored to assist families in creating a meaningful tribute so that their loved one's memory lives on for future generations. Learn more.
Always Remember Gala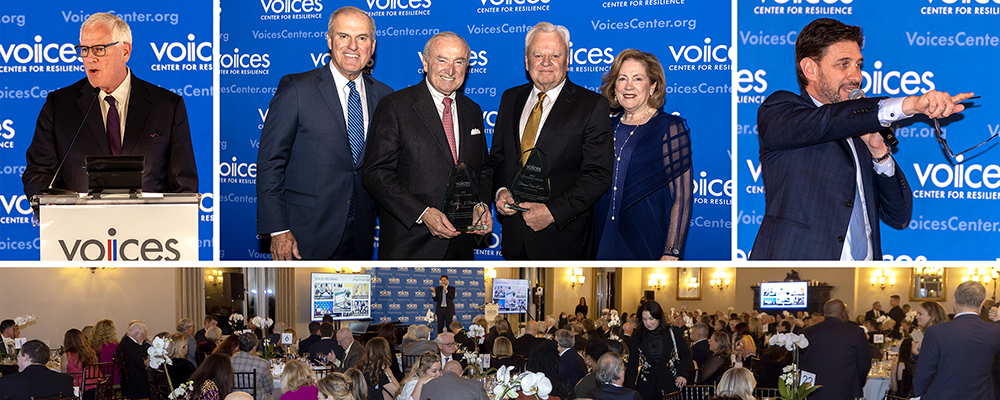 VOICES 21st Annual Always Remember Gala was an inspirational evening held at the New York Athletic Club. This year we honored two remarkable individuals for their steadfast commitment to public service. VOICES 2022 Legacy award was presented to former New York City Police Commissioner William J. Bratton. VOICES Leadership Award was presented to former New York City Fire Department Commissioner Thomas Von Essen. Once again, ESPN's Mike Greenberg joined us as Emcee. The event featured special guest speaker John Miller and included special musical performances. Over 250 individuals attended, including representatives from the NYPD and FDNY. View event page and photo gallery.
Annual Golf Outing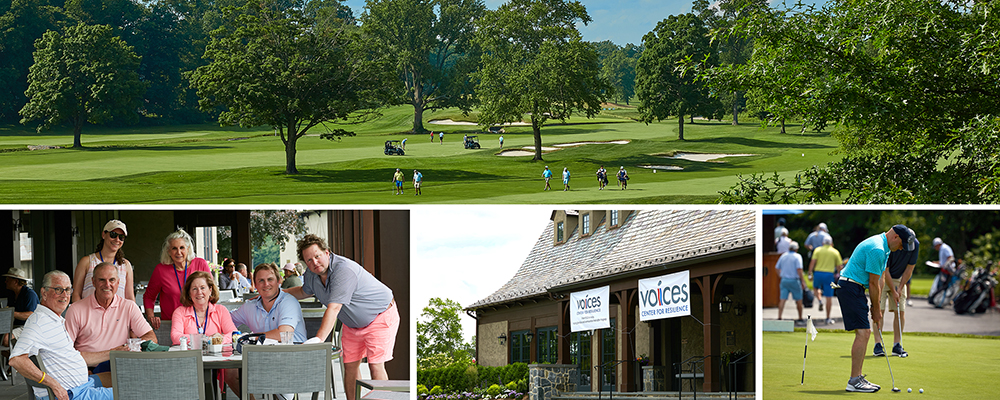 VOICES 2022 Golf Outing was held at the majestic Quaker Ridge Golf Club in Scarsdale, NY. Participants enjoyed a spectacular day of golf. Congratulations to 1st Place Gross foursome Stephen Leonard, Steve Shepard, John Madden and Todd Wilkowski and to 1st Place Net foursome Anthony Domina, Josh Becker, Tom Ayoub and Barry Carron!
We want to thank our event sponsors - Ralph Lauren/POLO, Lexus of Larchmont and Speiser Krause - along with hole sponsors Anne and George Bodenheimer Family, Tom and Diane Combs, ESPN, Tooher-Ferraris Insurance Group, Turken, Heath & McCauley and The Wicker Family. View event page and photo gallery.
Creating a Legacy for Future Generations

VOICES High School, College and Graduate School Internship Programs provide students with valuable professional experience, working alongside our staff as they learn first-hand about the events of 9/11 and other tragedies. Since its inception in 2005, VOICES Internship Program has hosted 231 students from 5 high schools and 32 colleges.
In 2022, VOICES hosted several graduate level interns, college interns and high school students. Our graduate students assisted our staff by conducting assessments and outreach as well as co-facilitating support groups and workshops. They worked on a variety of projects including translating our tipsheets into Spanish. It is a privilege to work with these young professionals and provide a pathway for the next generation of leaders.
This year, VOICES was thrilled to welcome volunteers from ICAP and Goldman Sachs.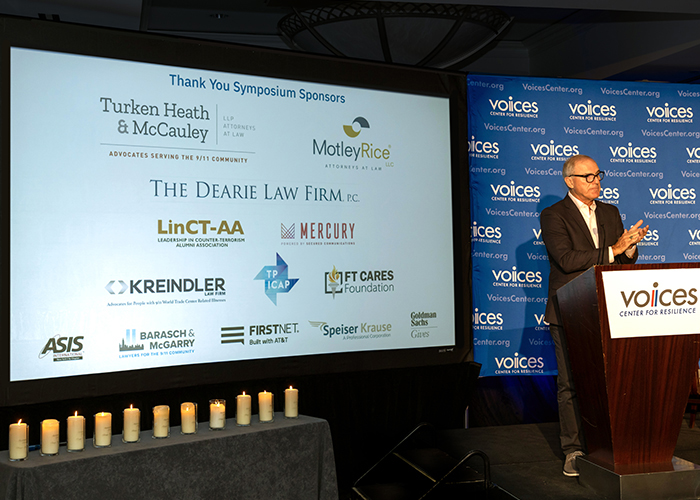 Our work at VOICES is possible because of the generous donation of time, talent, and treasure provided by our volunteers, donors and sponsors who share our commitment to helping those impacted by 9/11 and other tragedies.
As we broaden our impact for tomorrow, we would like to thank all those who contributed so generously in 2022. We renew our commitment to provide long-term support for all those impacted by 9/11, while sharing our expertise to help individuals and communities impacted by other acts of mass violence.
Special thanks to our 2022 sponsors:
Special thanks to our 2022 donors: