Partners
---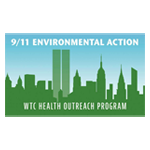 9/11 Environmental Action formed in the months immediately following September 11th to call attention to the environmental health risks of the disaster and to advocate for a proper clean-up. We have worked to protect the health of the downtown community ever since. Key to our mission is to ensure that those who were affected physically or emotionally by the WTC disaster get the health care they need and deserve.
Our goal is to raise awareness of 9/11 health issues and options for treatment among community residents and those who worked, went to school or happened to be present in the area of the World Trade Center on September 11th. We are also here to provide enrollment assistance for the Survivor, Responder and National Programs. Please contact us if you need our assistance.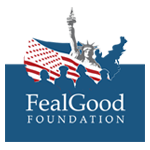 To assist all emergency personnel, including but not limited to, firefighters, police officers, nurses, volunteers, sanitation workers, transportation workers and construction workers, within the United States who have been injured, or face serious injury due to action or omission, in the course of their duties or within their everyday lives.
The mission of the FGF includes educating elected officials and private entities on the various problems, concerns and issues faced by First Responders in their everyday duties. The FGF is therefore dedicated to advocating for First Responder rights and illuminating, to proper authorities, the serious issues they encounter.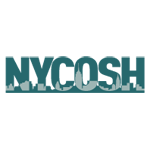 The New York Committee for Occupational Safety and Health (NYCOSH) is a membership organization of workers, unions, community-based organizations, workers' rights activists, and health and safety professionals. NYCOSH uses training, education, and advocacy to improve health and safety conditions in our workplaces, our communities, and our environment.
Beginning with the tragic events of September 11, 2001 and continuing to present day, NYCOSH has worked extensively on World Trade Center - related occupational and environmental issues. Within days of 9/11, NYCOSH produced and distributed a series of fact sheets about respiratory protection and safe work and cleanup procedures. NYCOSH has been conducting outreach on the WTC Health Program to key groups of workers, comprising responders in the building trades, city and state agencies, and union and non-union workers including Spanish-speaking responders and survivors who have either lost touch with the program or have not been able to access outreach literature. They initiated the Health for Heroes Outreach campaign to mark the 15th anniversary of 9/11.
Programs
---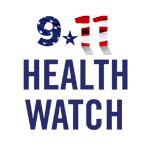 911 Health Watch is monitoring the programs created by the law and are ready to address any lapses in the delivery of services and if necessary to suggest changes that might be needed and making sure that responders and survivors have the information on how the programs are working that they deserve.
911 Health Watch have already worked to help fix the early problems with the reopened September 11th Victim Compensation Fund and are continuing to make sure it and the World Trade Center Health Program provides the care for injured and ill 9/11 Responders and Survivors as the law intended. With the reauthorization of both programs we will continue to work to make sure they fulfil their purpose.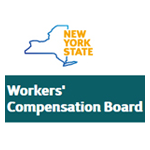 If you participated in the rescue, recovery and clean-up of the World Trade Center through Sept. 12, 2002, file a WTC-12 form with the NYS Workers' Compensation Board. This preserves your right to future benefits, should you ever need them.
Employees and members of entities that participate in the NYS workers' compensation system are eligible. You should file a WTC-12 whether you were injured or not and whether you were employed or volunteered. This includes duty at Ground Zero, Fresh Kills Landfill, on the barges, the piers and at the morgues.
You must register by Sept. 11, 2022
.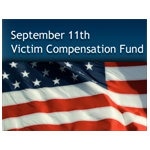 The VCF provides compensation for for any individual (or personal representative of a deceased individual) that suffered physical harm, or was killed as a result of the 9/11 aircraft crashes and building collapses as well as the cleanup efforts that took place in the immediate aftermath.
WTC responders, survivors, or next of kin can file claims for economic loss due to WTC physical health impacts. (Please note: unfortunately, mental health impacts are not compensable.) For additional information, visit
www.vcf.gov
or call 1-855-885-1555.
Click here
for a message from Special Master Rupa Bhattacharyya.
Click here
for Just the Facts.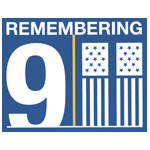 This project gives survivors and responders a much needed voice, but it's also given our local and national communities the chance to better understand the continuing impact of this disaster and its unprecedented effects on the lives, health, and legacies of thousands of people.
Ultimately, Remembering 9/11 will serve as the largest collection of eyewitness testimony of the 9/11 disaster and its impact on the people involved. The project with donate the collection in its entirety to the American Folklife Center at the Library of Congress in Washington, DC where it will have a permanent home available to the public.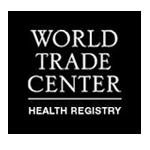 The World Trade Center (WTC) Health Registry was established in 2002 by the NYC Department of Health to monitor the health of people directly exposed to the WTC disaster - those who lived, worked or went to school in the area of the disaster or were involved in rescue and recovery efforts. Enrollees completed a confidential health survey - and are asked to complete follow up surveys every few years, so that the Registry can track post-disaster changes in their physical and mental health.
Survey findings are periodically published periodically in medical journals. The WTC Registry does NOT conduct medical tests and is NOT not a treatment program. Being enrolled in the Registry does NOT mean that you are enrolled in the WTC Health Program.