22nd Annual Symposium | Agenda at a Glance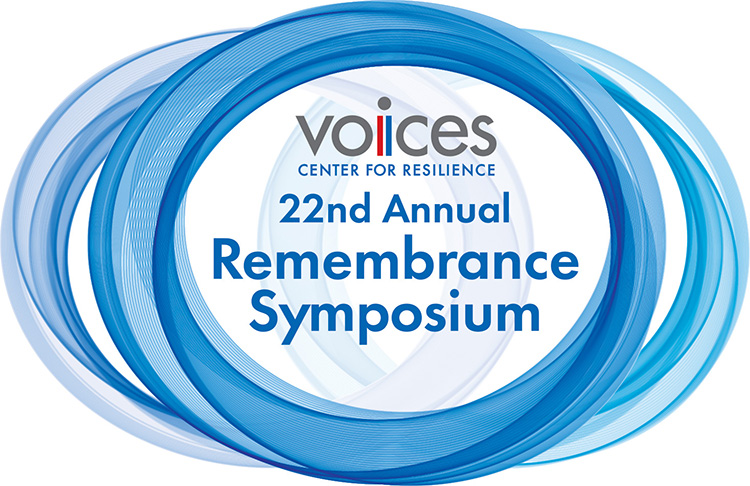 VOICES Remembrance Symposium
SEPTEMBER 9, 2023
Building Trust Through Partnerships
New York Marriott Downtown
85 West Street, New York City
VOICES 22nd Annual Remembrance Symposium was held on September 9 and 10, presented in partnership with LinCT-AA and INVICTM. To download a PDF of the agenda,
click here
.
The September 9 program featured informative presentations and lessons learned by distinguished professionals working in national security, law enforcement, counterterrorism and emergency response.
The September 10 program focused on the myriad of issues that still impact 9/11 victims' families, responders and survivors. Subject matter experts shared their expertise and provide updates on many topics important for the 9/11 community.
Saturday, September 9 Agenda
8:30am
Welcome & Presentation of Colors
Sue O'Sullivan – Chair INVICTM, LinCT-AA ED Canada
Rich Stanek – Co-Founder, Public Safety Strategies Group, Retired Sheriff Minneapolis, LinCT-AA Board and Former President
Mary Fetchet, LCSW – Founding Director and President, Voices Center for Resilience; Member Operation Kenova Victim Focus Groups and INVICTM
Frank Fetchet – Chief Operating Officer, Voices Center for Resilience
9:00am - 9:45am
Building Trust Through Partnerships
Christine Abizaid – US Director of National Counterterrorism Center (NCTC)
Jon Boutcher – QPM Mst (Cantab) FRSA, Head of Operation Kenova
9:45am - 10:45am
Understanding the Current Threat Environment
John Miller – CNN Chief Law Enforcement and Intelligence Analyst, Retired Deputy Commissioner of Intelligence and Counterterrorism NYPD
Rebecca Weiner – NYPD Deputy Commissioner of Intelligence and Counterterrorism
Robert Kissane – Special Agent in Charge of the Counter-terrorism Division of the New York Field Office (FBI)
11:00am - 12:00pm
Leadership in the Aftermath of Mass Tragedy
Rich Stanek – Co-Founder, Public Safety Strategies Group, Retired Sheriff Minneapolis, LinCT-AA Board and Former President
Theresa Tobin – NYPD, Chief of Interagency Operations
Tom Von Essen – Former FDNY Commissioner
David Prezant, MD – Chief Medical Officer, FDNY; Special Advisor to the Fire Commissioner for Health Policy
12:00pm - 12:45pm
Lessons Learned Following Mass Casualties – Office of Chief Medical Examiner of the City of New York
Jason Graham, MD – New York City Chief Medical Examiner
Frank DePaolo – Deputy Commissioner for Forensic Operations & Investigations City of New York, OCME
1:45pm - 2:45pm
Public Trust Through Transparency and Accountability
Rich Esposito – CEO RoundHouse Strategies, Ex NYPD, NBC
Jon Boutcher – QPM Mst (Cantab) FRSA, Head of Operation Kenova
Maria McDonald – INVICTM Member, Operation Kenova Victim Focus Group
2:45pm - 3:45pm
Incorporating a Victim-Centered Approach
Sue O'Sullivan – INVICTM Chair, LinCT-AA ED Canada
Fiona Wilson – Deputy Chief, Vancouver Police Department
Mary Fetchet, LCSW – Founding Director and President, Voices Center for Resilience; Member Operation Kenova Victim Focus Groups and INVICTM
4:00pm - 5:00pm
Public Private Partnerships: A Collaborative Approach
Vincent Talucci – Executive Director/Chief Executive Officer, International Association of Chiefs of Police (IACP)
Tom Galati – SVP of NBC Universal Global Security, NYPD Chief Deputy Commissioner (Retired), LinCT-AA Board/ Former President
Wayne Hendricks – Chief Security Officer, Macquarie Group
Special Video Message
Alejandro Mayorkas – Secretary of the Department of Homeland Security
5:00pm - 6:00pm
Networking Reception
Sunday, September 10 Agenda
9:00am - 9:30am
Welcome Remarks and Candlelighting Ceremony
Frank Fetchet – Chief Operating Officer, Voices Center for Resilience
Bonnie McNamara – Board Chair, Voices Center for Resilience
9:30am - 10:00am
VOICES Today: The Continuum of Care
Mary Fetchet, LCSW – Founding Director and President, Voices Center for Resilience; Member Operation Kenova Victim Focus Groups and INVICTM
10:00am - 10:30am
Keynote Address - The Resilience Response: How We Go On
Ken Druck, PhD – Executive Coach, Author, and Speaker
10:30am - 11:00am
Vicarious Resilience: Acknowledging the Impact of Our Work
Madelyn Miller, PhD, LCSW, CGP – Psychotherapist
11:15am - 12:30pm
Seeking Justice: JASTA and Other Litigation
Terry Strada – National Chair, 9/11 Families United
Robert Haefele – Senior Counsel, Motley Rice LLC
John Eubanks – Member Attorney, Motley Rice LLC
Andrew Maloney – Partner, Kreindler & Kreindler LLP
11:15am - 12:30pm (In Person Only - Not Live Streamed)
World Trade Center Health Program Updates
Leigh Wilson, DO, MPH – Medical Director, Northwell Health Center of Excellence, World Trade Center Health Program
Stephanie Landau – Director of 9/11 Community Programs, Voices Center for Resilience
Anthony Gardner – Public Affairs Specialist, World Trade Center Health Program
1:30pm - 2:00pm
Victim Compensation Fund: Introducing the New Special Master
Allison Turkel – Special Master, September 11th Victim Compensation Fund
Stefanie Langsam – Deputy Special Master, September 11th Victim Compensation Fund
1:30pm - 2:15pm (In Person Only - Not Live Streamed)
Office of Chief Medical Examiner of the City of New York
Jason Graham, MD – New York City Chief Medical Examiner
Frank DePaolo – Deputy Commissioner for Forensic Operations & Investigations City of New York, OCME
Mark Desire – Assistant Director of Forensic Biology, NYC OCME
Carl Gajewski – Criminologist, NYC OCME
Jennifer Odien, PhD – WTC Anthropologist, NYC OCME
2:00pm - 3:15pm
9/11 Victim Assistance and Compensation Programs
Matt McCauley – Principal Partner, Turken, Heath & McCauley LLP
Sloane Oppenheim – Paralegal & Claims Manager Coordinator, Kreindler & Kreindler LLP
Joe Cavalcante – Advocate, NYS State Workers' Compensation
Michael Barasch – Partner, Barasch & McGarry
John Feal – Founder, FealGood Foundation
2:15pm - 3:15pm (In Person Only - Not Live Streamed)
Continuing the Conversation: Improving Self Care
Virginia Dwyer-Aoyama, LCSW – Clinical Supervisor, Voices Center for Resilience
Ken Druck, PhD – Executive Coach, Author, and Speaker
Madelyn Miller, PhD, LCSW, CGP – Psychotherapist
Meg Rooney – Certified Yoga Instructor and Mindfulness Coach
3:30pm - 4:30pm
Reflections on the 22nd Anniversary: The Significance of Partnerships
Mary Fetchet – Founding Director and President, Voices Center for Resilience; Member Operation Kenova Victim Focus Groups and INVICTM
Elizabeth L. Hillman, PhD – President and CEO, National 9/11 Memorial & Museum
Edie Lutnick – Co-Founder and President, Cantor Fitzgerald Relief Fund
Bill Rauch – Artistic Director, Perelman Performing Arts Center
Jay S. Winuk – Co-Founder and Executive Vice President, 9/11 Day
Commemorative Sponsor

Legacy Sponsor

Remembrance Sponsor

IN PARTNERSHIP WITH