Discovering Inner Strength | 2021

VOICES was proud to partner with the New Canaan Mounted Troop (NCMT) to bring Discovering Inner Strength Through the Wisdom of a Horse to our series of Pathways to Resilience online programs. The workshop featured a panel of equine assisted learning professionals with decades of experience working in adaptive riding and equine care for individuals with intellectual, developmental, emotional and physical disabilities.
Carrie Brady and Caroleigh Evarts from New Canaan Mounted Troop was joined by Debra Farber and Jody Jacob-McVey, equine behavior specialists who conducted the Man O' War Research Project with veterans diagnosed with PTSD. The presenters discussed the use of horses in supportive and therapeutic settings to help humans navigate challenging emotional experiences. The panelists will help us better understand the unique insights about resilience that horses have to offer humans.
Equine-assisted instruction and equine therapy is growing in popularity due to its experiential approach and emerging evidence of its effectiveness. By incorporating horses into the therapeutic process, participants are engaged in activities such as grooming, feeding, and leading a horse while being supported by professionals. This experience promotes well-being, inner strength, and resilience and helps build emotional regulation and self-confidence.
The program included a video demonstration of an equine-assisted learning session featuring members of the 9/11 community - Eve Bucca, wife of Ronald Bucca, Rich Roeille, former Firefighter with Merrick Fire Department, and Frank Fetchet, father of Brad Fetchet, and New Canaan residents Babette DeFelice, Heather Macken and Melissa Malone.
---
About the Panelists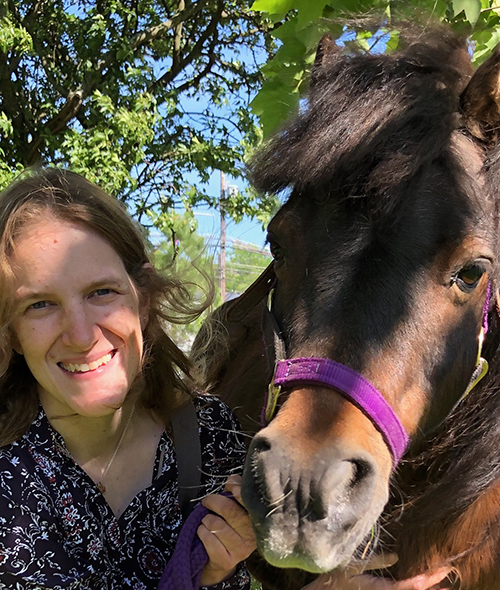 Carrie Brady is the executive director of Possibilities Farm, LLC in Ancramdale, NY where she partners with horses in innovative non-riding programs that promote personal growth, enhance wellness, and build community. She began envisioning the farm when she was a young girl and consciously created it to retain all of the magic and wonder of childhood, combined with the most powerful transformational tools gained in her professional roles as an attorney, executive, consultant, and teaching artist.
She is passionate about supporting every individual in discovering their unique strengths and gifts and giving them the confidence to share them with the world. Carrie currently serves as the Vice President of the Equine Experiential Education Association (E3A), on the faculty of The Horse Institute® offering leadership and corporate programs, and as a facilitator in the Horse Wisdom Project at New Canaan Mounted Troop.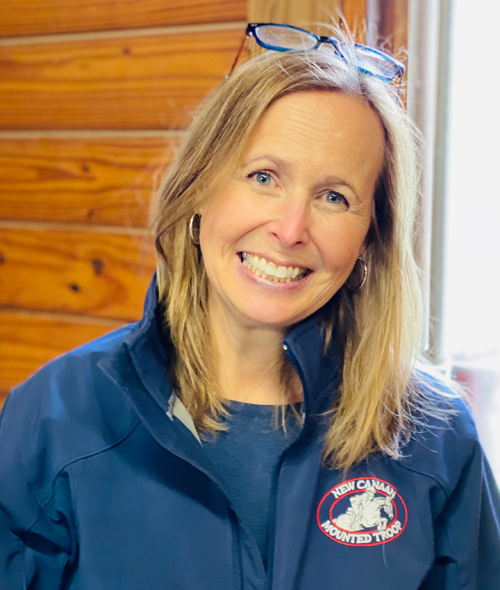 Caroleigh Evarts, PATH Intl CTRI and Super Troopers Therapeutic Program Director, has been with New Canaan Mounted Troop, "NCMT,"a not for profit 510(c)3, since 2013. Under her leadership NCMT has developed and expanded adaptive riding and equine care programs through private and organizational partnerships to serve hundreds of individuals in the community with a vast array of intellectual, developmental, emotional and physical disabilities.
As the mother of a son with intellectual and complex medical needs, Caroleigh has been passionate about creating meaningful opportunities for skill development and personal growth for all people. She was a founding board member of Arts for Healing, New Canaan, CT, a board member of the United Way, New Canaan, CT, and founded and managed for 10 years the New Canaan chapter of TOPSoccer.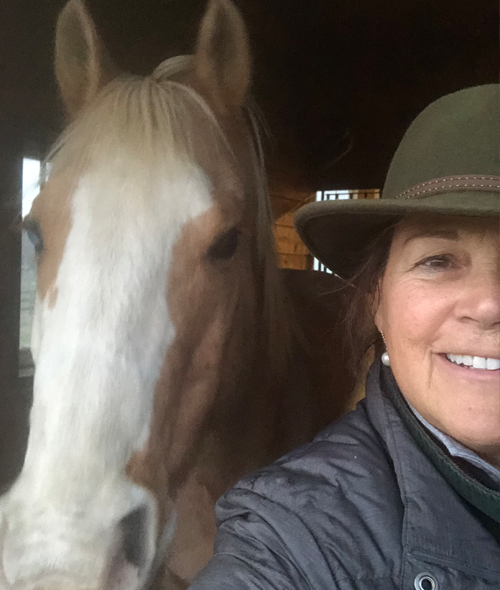 Debra G. Farber, MA, LPC is a Licensed Professional Counselor in the state of New Jersey and a National Certified Counselor. She is a member of the American Counseling Association and the Equine Assisted Growth and Learning Association (EAGALA). As an Advanced Certified EAGALA member, Ms. Farber has been a mentor to other members as well as a presenter at the semiannual conference both in the classroom and in the arena.
Her counseling skills have been utilized to assist domestic violence victims in a shelter setting and in the community; domestic violence abusers seeking treatment voluntarily and those mandated by the court; assessing the needs of individuals in a private psychiatric hospital setting; community counseling office practice setting for individuals experiencing a variety of mental health issues (depression, anxiety, mood disorders, adjustment disorders, etc.); and equine assisted psychotherapy and equine assisted learning sessions to various populations.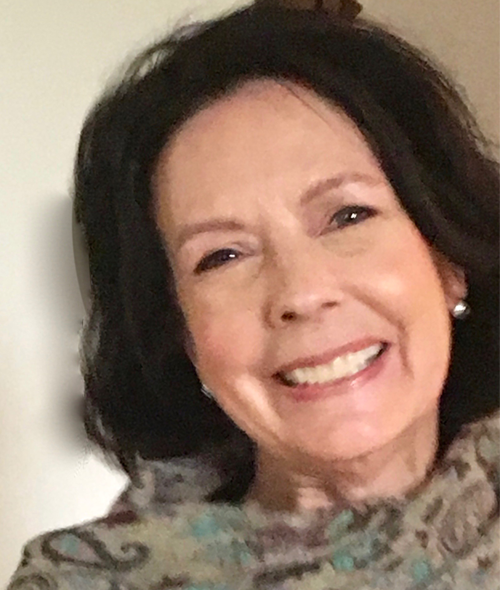 Jody Jacob-McVey, PCC, CPCC is the founder and managing director of EquiSense Solutions LLC, a coaching company for experiential living and leaders. She is a certified Equine Behavior Specialist through the Equine Assisted Growth and Learning Association (EAGALA) and is certified by the Equine Experiential Education Association (E3A) in corporate learning and personal development. She believes that what you can measure you can improve and that horses provide "in the moment" 4D feedback on our current relationships, communication, leadership and emotional intelligence.
For the last 5 years, Jody has been working with The Man O' War Project, (MOW) a research study led by Columbia University and the NY State Psychiatric Institute, investigating the efficacy of Equine Assisted Therapy interventions for military veterans with PTSD. Jody is one of the original treatment team members serving as an Equine Behavior Specialist and has contributed in the development of the treatment manual as part of teams training other teams/practitioners around the world.
---
Thanks to the New Canaan Mounted Troop for their partnership and support