Always Remember Gala | Biographies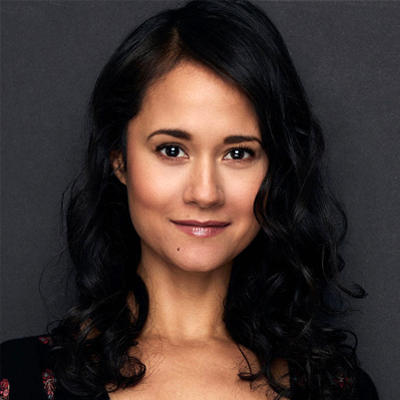 Ali Ewoldt
Renowned Broadway Actor and Singer
Ali Ewoldt made her Broadway debut in 2006 in Mr. Mackintosh's first Broadway revival of Les Misérables as Cosette, and starred as Christine in the Phantom of The Opera on Broadway for over two years. She played Tuptim in the Chicago Lyric Opera production of The King & I. She also appeared in the original cast of the current Lincoln Center Theater production.
Other credits include Luisa in
The Fantasticks
(Off-Broadway), Maria in
West Side Story
(first national tour), Lili in
Carnival!
(Musicals Tonight) and the national tour of 0.0 0. Born outside of Chicago and raised in Pleasantville, NY, she has a BA in Psychology from Yale University. Her most current updates can be found on FB and Instagram:
@aliewoldt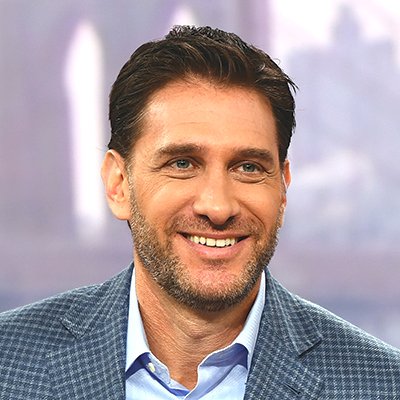 Mike Greenberg
ESPN Host: Get Up! and ESPN Radio
Mike Greenberg has been among the signature faces, and voices, of ESPN for more than a quarter century. He is currently the host of Get Up (ESPN), NBA Countdown (ABC and ESPN), #Greeny (ESPN Radio), and Bettor Days (ESPN+). He previously co-hosted Mike and Mike with Mike Golic, for which the duo has been inducted into the National Radio Hall of Fame and the National Association of Broadcasters Hall of Fame.
Mike is also the author of multiple New York Times best sellers, including this year's GOT YOUR NUMBER. He is a graduate of the Medill School of Journalism at Northwestern University, and a member of the Medill Hall of Achievement. Mike and his wife, Stacy, have two children and reside in New York City.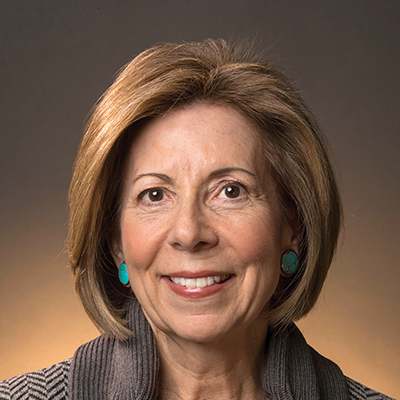 Alice Greenwald
Former President & CEO, 9/11 Memorial & Museum
As a senior leader recognized internationally for executive expertise in memorial museums, Alice Greenwald has led organizations through challenges and controversy with positive outcomes and negotiated complex issues with empathy and pragmatism to identify actionable solutions, promote consensus, and achieve meaningful resolutions.
As principal of MemoryMatters, she provides strategic advising services for museums, memorial projects, senior executives, and boards, with a specific focus on helping communities build resilience through commemoration and documentation of traumatic history.
From January 2017 to September 2022, Ms. Greenwald served as President & CEO of the National September 11 Memorial & Museum, a position where she was responsible for the overall vision, financial well-being, management, and long-term sustainability and relevance of the 9/11 Memorial & Museum. From 2006-2016, Ms. Greenwald served as Executive Vice President for Exhibitions, Collections, and Education and Director of the Memorial Museum. In this role, she oversaw the articulation and implementation of a founding vision for the 9/11 Memorial Museum, managing its programming, collecting, exhibition, and educational initiatives.
Ms. Greenwald previously served as Associate Museum Director, Museum Programs, at the United States Holocaust Memorial Museum (USHMM). Her 19-year affiliation with USHMM began in 1986, when she served as a member of the "Design Team" for the Permanent Exhibition.
From 1986-2001, Ms. Greenwald was the principal of Alice M. Greenwald/Museum Services, providing expertise to various clients including, in addition to USHMM, the Baltimore Museum of Industry, the Pew Charitable trusts, and the Historical Society of Princeton.
Ms. Greenwald has served as Executive Director of the National Museum of American Jewish History, Philadelphia (1981-86); Acting Director (1980), Curator (1978-81) and Assistant Curator (1975-78) of the Hebrew Union College Skirball Museum, Los Angeles, and Curatorial Assistant at the Spertus Museum of Judaica, Chicago.
She is the author of several articles on museum practice, Jewish ritual art, and various historical topics. Her book, The Stories They Tell: Artifacts from the National September 11 Memorial Museum, co-edited with Clifford Chanin and published by SkiraRizzoli, was cited in The New York Times as one of the best books about New York City published in 2013. She is also the executive editor and primary contributing author of No Day Shall Erase You: The Story of 9/11 as Told at the National September 11 Memorial Museum, the official companion volume to the 9/11 Memorial Museum, published by SkiraRizzoli in August 2016. This book was awarded the bronze prize in the 2016 Foreword INDIES Awards in the category of History (Adult Nonfiction).
Ms. Greenwald currently serves on the boards of the United Kingdom Holocaust Memorial Foundation, the International Council of Museums (U.S.), and Central Synagogue in New York City, and is first vice-president of The Lotos Club. She holds an M.A. in the History of Religions from the University of Chicago Divinity School, and a B.A with concentrations in English Literature and Anthropology from Sarah Lawrence College, where she delivered the commencement address to the class of 2007.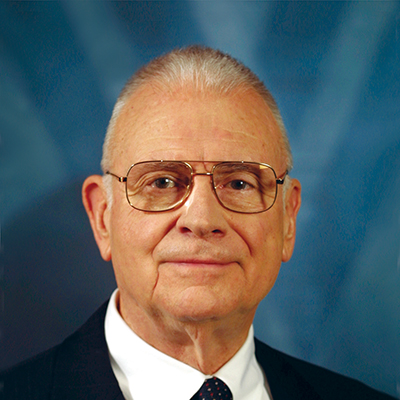 Lee H. Hamilton
Former Congressman and Vice Chair, 9/11 Commission
Lee H. Hamilton is one of the nation's foremost experts on Congress and representative democracy. Hamilton founded the Center on Congress at Indiana University in 1999 and served as its director until 2015, after serving in the U.S. House of Representatives, where he represented Indiana from 1965-1999.
He also served as president and director of the Woodrow Wilson Center in Washington, D.C., from 1999-2010. He is a recipient of the Presidential Medal of Freedom (2015), and of the University Medal (IU, 2018).
Hamilton currently serves as a distinguished scholar in the Hamilton Lugar School of Global and International Studies, as a professor of practice in the O'Neill School of Public and Environmental Affairs, and a senior advisor to the Center on Representative Government at Indiana University.
A leading figure on foreign policy, intelligence, and national security, Hamilton served as vice chairman of the 9/11 Commission and co-chairman of the bipartisan Iraq Study Group. Until recently, he served as co-chair of the U.S. Department of Energy's Blue Ribbon Commission on America's Nuclear Future with General Brent Scowcroft, as a member of the President's Intelligence Advisory Board and Homeland Security Advisory Board. Additionally, he was featured in both a documentary and oral history titled "Are We Safer Today" detailing the 9/11 Commission's efforts during their investigation and their reflections on progress that was made in the immediate 20 years following the release of their report.
Continuing to play a leading role in public affairs, Hamilton has been at the center of efforts to address some of our nation's highest profile homeland security and foreign policy challenges. Among his published works are How Congress Works and Why You Should Care, Strengthening Congress, and Congress, Presidents, and American Politics. He writes twice-monthly commentaries about Congress and what individuals can do to make representative democracy work better. He is a frequent contributor to national press.
Hamilton graduated from DePauw University and Indiana University School of Law. A former high school and college basketball star, he was inducted into the Indiana Basketball Hall of Fame in 1982. He was married to Nancy Ann Hamilton for 58 years until her death in 2012. They have three children and five grandchildren.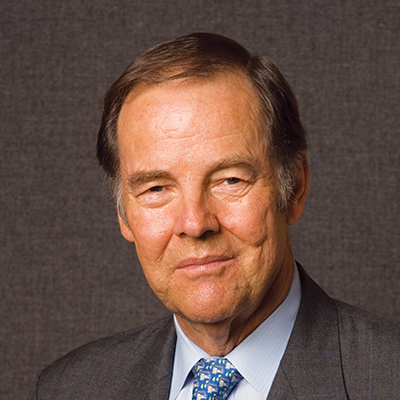 The Honorable Thomas H. Kean
President, Drew University; Chairman, 9/11 Commission; Governor, State of New Jersey
On December 16, 2002, Tom Kean was named by President George W. Bush to head the National Commission on Terrorist Attacks upon the United States. The Commission's work culminated on July 22, 2004, with the release of the 9/11 Commission Report, which quickly became a national bestseller. Its recommendations resulted in the largest intelligence reform in the nation's history.
Kean served as the chairman of the 9/11 Public Discourse Project, a nonprofit entity created with private funds to continue the Commission's work of guarding against future attacks. It may have been the last truly Bipartisan effort on a major issue.
As Governor Kean was rated among America's most effective state leaders by Newsweek magazine; noted for tax cuts that spurred 750,000 new jobs; a federally replicated welfare reform program; landmark environmental policies; and more than 30 education reforms. He delivered the keynote address at the 1988 Republican National Convention. He was re-elected for a second term by the largest margin in state history, carrying 70 percent of the vote and 60 percent of the African American community. While Governor, he served on the President's Education Policy Advisory Committee and as chair of the Education Commission of the States and the National Governor's Association Task Force on Teaching. He remains the most popular governor in New Jersey's history.
Tom Kean served as president of Drew University from 1990 until 2005. During his 15 year tenure, he focused on shaping Drew into one of the nation's leading small liberal arts universities by stressing the primacy of teaching, the creative use of technology in the liberal arts, and the importance of international education. During Kean's presidency, applications to Drew increased by more than 40%; the endowment nearly tripled; and more than $60 million was committed to construction of new buildings and renovation of older buildings.
Kean served on several national committees and commissions. He headed the American delegation to the UN Conference on Youth in Thailand, served as vice chairman of the American delegation to the World Conference on Women in Beijing, and served as a member of President Clinton's Initiative on Race. He also served on the National Endowment for Democracy. He holds more than 30 honorary degrees and numerous awards from environmental, educational and civil rights organizations.
Kean currently serves as chairman of the board of Carnegie Corporation of New York. In addition, he has served on a number of corporate boards and is, co-chair of JerseyCan and is co-chairman with Congressman Lee Hamilton of the National Security Preparedness Group. He is Vice Chairman of the Environmental Defense Fund. He serves on the board of the Seeing Eye, American Academy of Poetry and is the chair emeritus of The Robert Wood Johnson Foundation the nation's largest health philanthropy, and former chair of the National Campaign to Prevent Teen and Unplanned Pregnancy and chairman of the Republican Governor's Association. He is also a member of the Council on Foreign Relations, American Academy of Art & Sciences and the Vice Chairman of the National Committee on U.S.-China Relations.
He holds a B.A. from Princeton University and an M.A. from Columbia University Teachers College and has served as a trustee of both institutions. Kean is the author of The Politics of Inclusion, published by The Free Press and is co-author of Without Precedent, published by Alfred A. Knopf, a division of Random House, Inc. He wrote an award-winning column for The Star Ledger with former Governor Brendan Byrne and appears as a regular commentator on NJTV News. He has twin sons, Tom and Reed, and a daughter, Alexandra, and reside in Bedminster, New Jersey.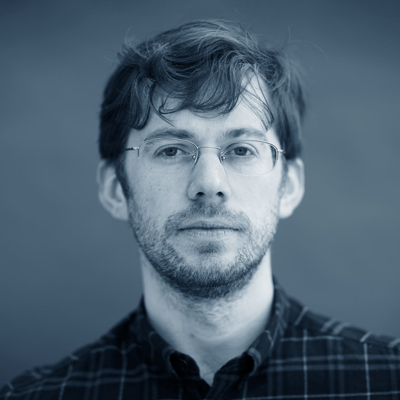 David Hancock Turner
Composer and Music Director
David Hancock Turner is a Music Director & Pianist. Recent shows in NYC include The Butcher Boy and A Child's Christmas in Wales at the Irish Repertory Theatre; Penelope, Cheek to Cheek, Desperate Measures, and many other shows at The York Theatre.