Board of Directors | Biographies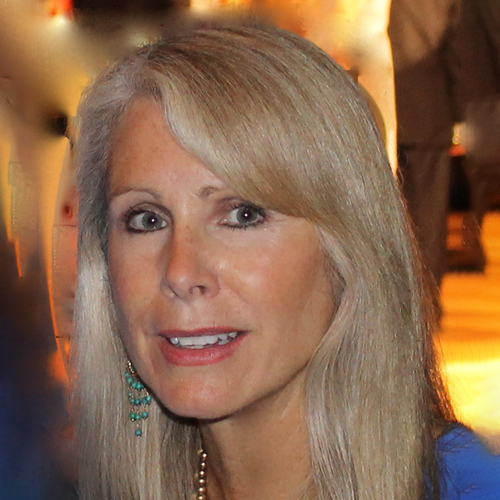 Bonnie McEneaney McNamara
Voices Center for Resilience Board Chair
Bonnie McEneaney McNamara was elected in 2019 as VOICES Chair of the Board, after serving as a board member since its inception in 2002. She is succeeding former Board Chair, Kurt Wolfgruber, who passed away.
Bonnie had a successful career in the financial services industry where she rose to the level of Senior Vice President at MasterCard Worldwide. She spent 21 years at MasterCard in new product development, promotions and sports marketing, and global cardholder services. She began her career at American Express.
In 2001, Bonnie's husband, Eamon McEneaney, a Cantor Fitzgerald executive and a legendary member of the Lacrosse Hall of Fame, was killed in the 9/11 attacks. Shortly after, Bonnie joined VOICES as a board member and helped guide the formation of the organization to ensure that other 9/11 families had access to the information and resources they need to recover. "Bonnie is a valued member of the board and brings a unique perspective as a family member with corporate experience that has helped guide our work over the past 18 years. She recognizes both the long-term needs of the 9/11 community as well as the importance of sharing our experience with communities impacted by acts of mass violence. Speaking on behalf of all the board members we are thrilled that Bonnie will lead as Chair of VOICES board," stated Mary Fetchet, Founding Director.
Bonnie eventually transitioned from corporate life to work on several 9/11-related initiatives. She is the author of the NY Times Bestseller, Messages: Signs, Visits and Premonitions from Loved Ones Lost on 9/11 (Harper Collins). This project took five years to complete and involved hundreds of interviews with family members and friends of 9/11 victims on the positive impact spirituality and related personal experiences had on their lives. Messages also made the NYT bestseller list for e-books.)
Prior to Messages, she created a volume of her late husband's poetry: A Bend in the Road, (Cornell University Press), which sold out its two printings.
For the 10th anniversary of 9/11, Bonnie was an executive producer of a television documentary (A&E network), based on her book. The documentary Beyond: Messages from 9/11, aired in 44 countries. More recently, she completed an inspirational screenplay (feature film) inspired by her book.
Bonnie received her BA in International Relations from Brown University and her Master's degree from Cornell University, and is a past recipient of the YWCA Woman of the Year award.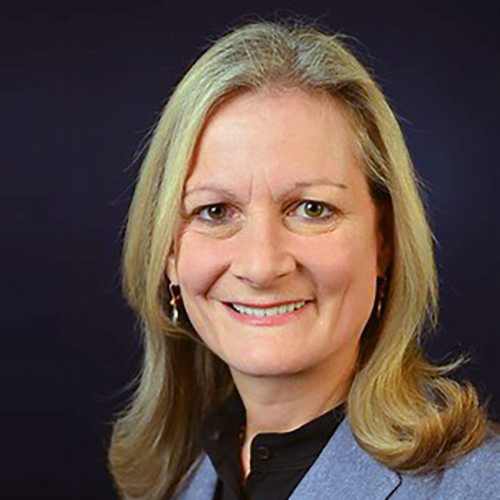 Susan L. Bissell, Ph.D.
Visiting Scholar and FXB Fellow, Harvard University
Dr. Susan Bissell, Canadian, is a Senior Fellow and Visiting Scholar, Harvard FXB Center for Human Rights. She originally joined UNICEF headquarters in 1987. Thereafter, until the end of December 2018, Susan served UNICEF in Sri Lanka, Bangladesh, India and at the Innocenti Research Centre in Florence, Italy. Susan was appointed global lead for UNICEF's Child Protection work in 2009, until 2015.
She then became the Founding Director of the Global Partnership and Fund to End Violence Against Children. A doctor of public health and medical anthropology, Susan has always been focused on the safety and security of children. She collaborated on the documentary film "A Kind of Childhood." and was awarded an honorary Professorship at Barnard College/Columbia University. She also received the Dr. Jean Mayer Global Citizenship Award from Tufts University, the Queen Elizabeth II Diamond Jubilee Medal, and the Palm D'or, from Panathlon International. Susan currently sits on the Board of Cure Violence Global, is a member of the FIFA Human Rights Advisory Board, and recently joined the Executive Board of Voice for Resilience. Additionally, Susan is acting Executive Producer of Heart of the Matter, a multi-part film series examining the nexus between human trafficking and the global migration crisis.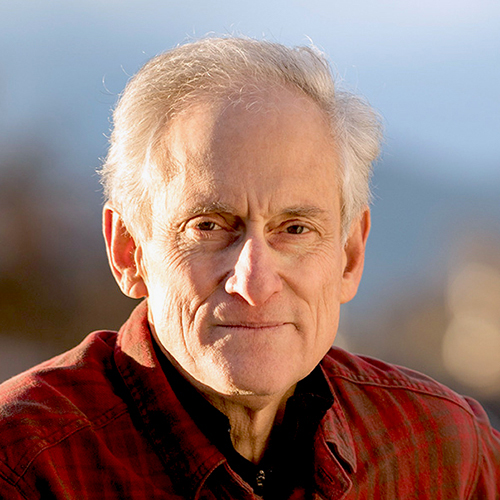 Jeff Blumenfeld
President, Blumenfeld and Associates Public Relations
Jeff Blumenfeld is president of a national public relations agency based in Boulder, Colorado. A prolific writer, he is the author of two books, including one on the importance of voluntourism – the act of lending a hand wherever you travel. He is a lecturer at the University of Colorado – Boulder, and graduate of both the Police and Fire Department citizen's academies in the city.
In 2013 and 2017, he served as communications director for the Dooley Intermed Foundation's "Gift of Sight" Expedition to Nepal ¬– an effort to bring badly needed quality eye care to hundreds of impoverished Nepalis.
A Boulder resident, he is a Fellow of the Royal Geographical Society, and a Fellow of The Explorers Club (explorers.org) based in New York, where he serves as chairman of its Rocky Mountain chapter, and member of its prestigious Flag & Honors Committee. He is a graduate of Syracuse University and author of Travel With Purpose: A Field Guide to Voluntourism (Rowman & Littlefield, 2019)..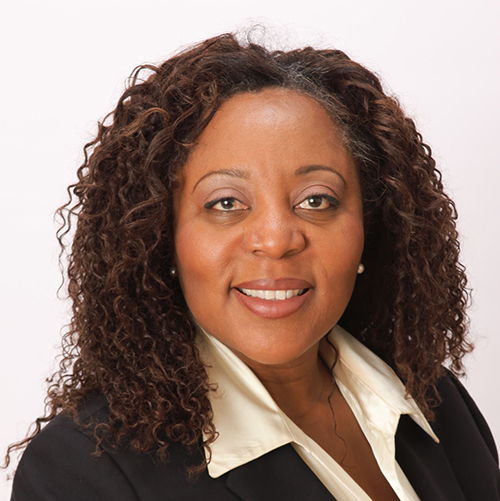 Francine Conway, Ph.D.
Executive Vice Chancellor for Academic Affairs & Provost, Distinguished Professor, Rutgers University
Francine Conway, a scholar and clinical psychologist recognized for her work in aging and child psychopathology, is a Distinguished Professor, Executive Vice Chancellor of Academic Affairs and Provost at Rutgers University-New Brunswick. She is a graduate of Cornell and Columbia Universities and earned her doctoral degree from the Gordon F. Derner Institute of Advanced Psychological Studies at Adelphi University.
Conway continues to gain national prominence in translational presentations of her research and clinical work with children diagnosed with ADHD through national forums, such as her TEDx talk and her recent book "Cultivating Compassion: A Psychodynamic Understanding of Attention Deficit Hyperactivity Disorder." Dr. Conway is an alumna of prestigious leadership programs including the HERS Institute, HERS-Clare Boothe Luce Program for Women Leaders in the STEM (2017), and APA Leadership Institute for Women in Psychology (2014). She served as the Director of Academic and Scientific Affairs for the NJ State Psychological Association, President of the National Council of Schools and Programs of Professional Psychology (2019-2020) and is the current Past President of the council.
After an eight-year tenure as chair of the Adelphi University's Psychology Department, Dr. Conway assumed the deanship at Rutgers University leading her school's academic programs — including a top nationally ranked doctoral PsyD program in clinical psychology. She also led the school's nationally recognized research and service centers (Rutgers Center of Alcohol and Substance Use Studies, Douglass Developmental Disability Center, Center for Psychological Services, Center for Applied Psychology and the Rutgers Center for Adult Autism Services). Currently, as Provost, she oversees the Rutgers New Brunswick academic enterprise and several of the campus' residential colleges and centers.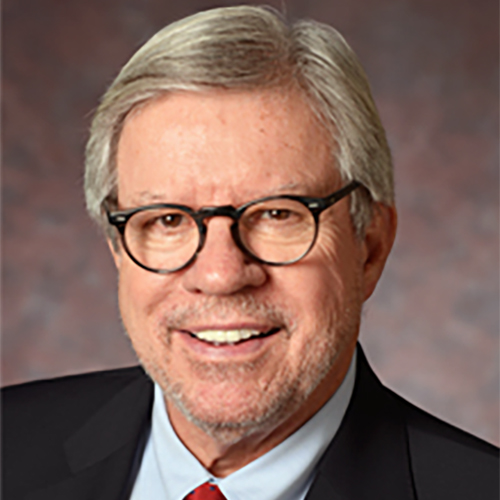 Richard L. Edwards, Ph.D.
Chancellor Emeritus and Distinguished University Professor, Rutgers University
Richard Edwards has held deanships at Case Western Reserve University's Mandel School of Applied Social Sciences, at the School of Social Work at the University of North Carolina at Chapel Hill, where he also served as Interim Provost, and at Rutgers University School of Social Work.
He also served as Associate Dean and Acting Dean at the School of Social Welfare at the State University of New York at Albany. At Rutgers, Edwards has served as Executive Vice President for Academic Affairs, as Acting President, as Chancellor of Rutgers—New Brunswick, and most recently, as Interim Senior Vice President for Academic Affairs. Edwards currently is Chancellor Emeritus and a Distinguished University Professor at Rutgers.
Edwards has studied and written about the management and organizational effectiveness of public-sector and nonprofit organizations. He is the author of numerous articles and book chapters and served as editor-in-chief of the 19th edition of the Encyclopedia of Social Work, published in 1996. His most recent books include Building A Strong Foundation—Fundraising for Nonprofits (2020) and Leading and Managing Nonprofit Organizations (to be published in 2021). He has served on the editorial boards of several professional journals.
A past president of the National Association of Social Workers, Edwards has been honored as a distinguished alumnus by the School of Social Service Administration at the University of Chicago, where he received his master's degree, and the Rockefeller College of Public Affairs and Policy at the State University of New York at Albany, where he earned his doctorate. He holds a bachelor's degree from Augustana College in Illinois.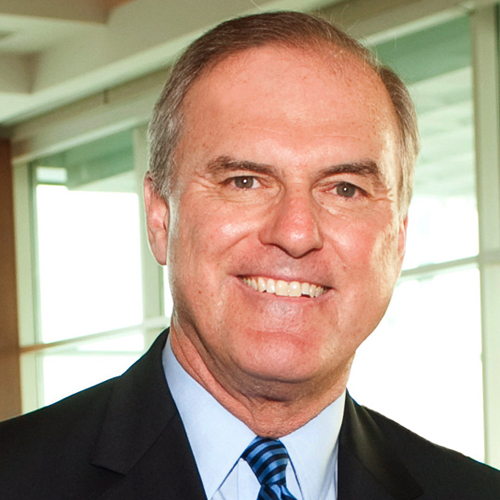 Frank Fetchet
Vice President, Business Development and Strategic Partnerships, Voices Center for Resilience
Frank joined the VOICES team in 2005. In his role as Development Director, he oversees all grants, partnership agreements, corporate and foundation sponsorships and other fundraising strategies. He works with the Board of Directors on strategic planning.
Frank retired from IBM in June 2005 after a career of nearly 33 years. He held a variety of sales and executive management positions in IBM headquarters in the tri-state area including Global Client Director and Vice President, Alliances in the Computer Services Industry. Following his retirement from IBM, he established Fetchet Consulting LLC which helped firms in their route-to-market and distribution strategies.
Frank resides in New Canaan, CT with Mary, his wife of more than 40 years. He graduated from Youngstown State University and was an IBM Certified Client Director, having participated in the Harvard Executive Program in 2003. Frank and Mary have three sons, Wes, Chris - and Brad, who perished at the age of 24 on 9/11.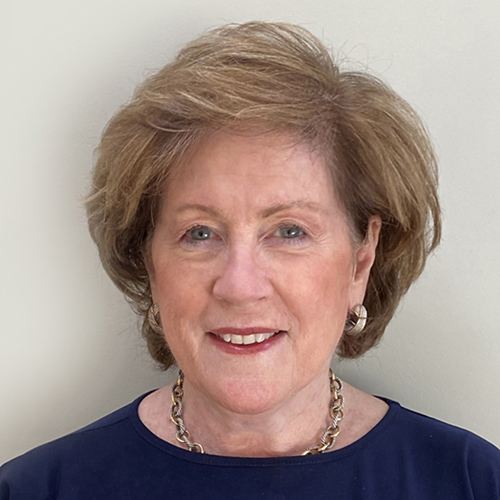 Mary Fetchet, LCSW
Founding Director, Voices Center for Resilience
Ms. Fetchet is the driving force behind VOICES, an organization she co-founded in 2001 following the death of her 24 year old son Brad at the World Trade Center. Her unique background as a mother of a victim, along with 20 years of expertise as a clinical social worker, influenced VOICES innovative approach to creating a new paradigm in providing long-term support services.
Using social work practices, she guided the development of programs that provide continuity of care and promote resiliency in the lives of victims' families and survivors. Today, Ms. Fetchet is dedicated to helping communities heal after tragedy in the wake of: natural disasters, acts of mass violence, social or civil unrest, and domestic terrorism.
In the aftermath of 9/11, Ms. Fetchet recognized the importance of providing information and a wide range of programs for all those impacted by 9/11. As a family member, she was committed to helping families through the emotional, but therapeutic process of commemorating the lives and stories of 9/11. Under her leadership VOICES worked with over 1,600 families to create the Living Memorial Project. This online collection of over 87,000 photographs and personal keepsakes, documents the nearly 3,000 lives lost and stories of survivors and is a core component of the In Memoriam exhibit at the 9/11 Memorial & Museum in New York City.
Ms. Fetchet is a strong advocate for the rights of victim's families and survivors, and public policy reforms to make the country safer. As a 9/11 family member, she advocated for an appropriate process for the notification of human remains, the Victim's Compensation Fund and the creation of the 9/11 Memorial at the World Trade Center site. She was also instrumental in campaigning for the 9/11 Commission and the implementation of reforms based on their recommendations. She testified before the 9/11 Commission and the U.S. Congress on five occasions.
More recently, Ms. Fetchet is assisting communities impacted by other tragedies by sharing lessons learned through VOICES' nineteen years of experience. In 2013 she implemented a project, funded by the U.S. Department of Justice, to define best practices in preparing for and responding to acts of mass violence. Interviews were conducted with those who responded to the 9/11 attacks on the Pentagon and New York City, the Oklahoma City bombing and the shootings at Virginia Tech, Northern Illinois University and Tucson, Arizona. The project culminated in the creation of a Resource Kit that is available to communities nationally. Ms. Fetchet also initiated a research project funded by the Robert Wood Johnson Foundation to quantify the needs of victims' families and survivors.
An expert on the long-term needs of victims and survivors, mental health care, preparedness, and national security reforms, she has made hundreds of appearances on national television and at conferences in the U.S. and abroad, and contributes regularly to print and radio.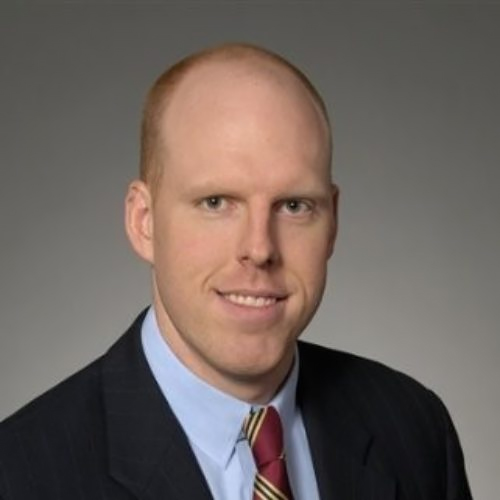 Benjamin Hoffart
Vice President and Senior Counsel, Goldman Sachs & Co.
Benjamin Hoffart is a Vice President and Assistant General Counsel in the Americas Sales and Trading practice group of the Goldman Sachs Legal Department, where he advises Goldman Sachs and its affiliates in the Americas on a wide array of regulatory and legal issues relating to the sales and trading of equites products and services.
Prior to joining Goldman Sachs in 2014, Ben practiced in the Complex Commercial Litigation and Securities and Derivatives Enforcement/Regulatory groups at Sidley Austin in New York, and previously served as a clerk to the Honorable A. Richard Caputo in the US District Court for the Middle District of Pennsylvania.
Ben earned an A.B. in Public Policy with specialization in Economics from the University of Chicago in 2001, a M.Sc. from the London School of Economics in 2004, and his J.D. from the Northwestern University Pritzker School of Law in 2008.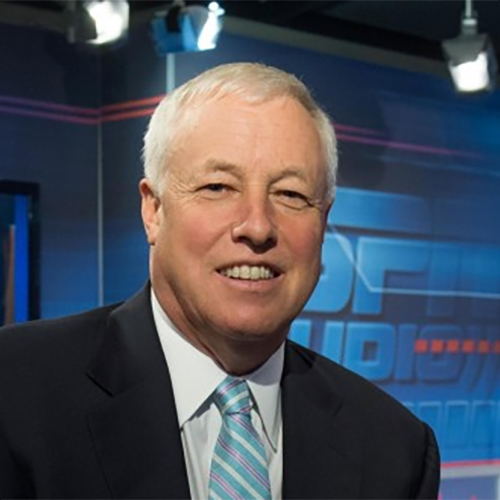 Traug Keller
Chief Operating Officer and Executive Vice President of America Media
Traug Keller is responsible for all business, development, and audience growth operations of the organization. Prior to joining America Media, Mr. Keller served as Senior Vice President at ESPN and led ESPN Audio and the ESPN Talent Office.
Prior to joining ESPN, Keller was President of ABC Radio Networks, leading all aspects of network programming, affiliate relations, engineering, finance, research, IT, international programming, and marketing. Prior to ABC, Keller was New York sales manager for the CBS Radio Networks.
For ESPN Audio, Keller oversaw all aspects of the business including talent, staffing, national programming content, scheduling, and event production. ESPN Audio is comprised of ESPN Radio, ESPN Deportes Radio, ESPNRadio.com, and ESPN Audio On Demand.
Under Keller's leadership, ESPNRadio.com became the most listened to live stream of any terrestrial broadcaster in the world, reaching more than 700,000 unique listeners per month. He has also led the expansion of the ESPN Audio brand to ESPN apps, SiriusXM, Apple Music, Slacker Radio, TuneIn. Keller has shepherded the growth of ESPN Deportes Radio, the only all-sports Spanish radio network, reaching close to 80% of the U.S. Hispanic market.
Keller is a graduate of Boston College with a Bachelor of Arts degree in English and psychology.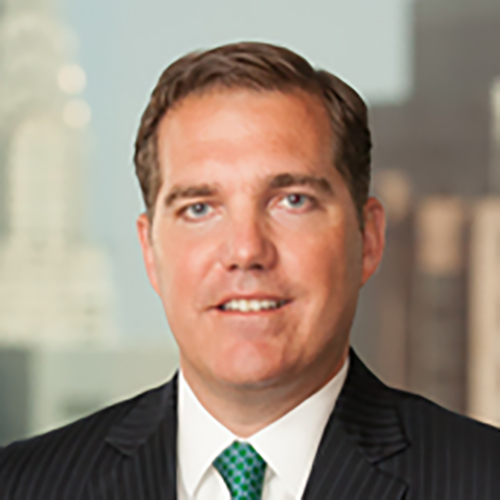 Brian Lavigne
Alternative Investments Director, Senior Portfolio Manager, Vice President of The 1842 Group at Morgan Stanley
An experienced financial advisor and portfolio manager, Brian has 18 years of wealth management industry experience servicing high net worth, institutions and financial advisors. Brian served as an Executive Director in the Capital Markets Division of Morgan Stanley Wealth Management.
There he advised many of the firm's top financial advisors and wealth management clients. He worked closely with local and regional management, private banking and consulting group divisions as well as third party asset managers to provide wealth management solutions for clients. Brian held a number of roles within the Fixed Income Group and was responsible for corporate and municipal portfolio construction and analysis and worked closely with the Equity Solutions Group.
Previously, Brian worked as an investment professional in the Private Wealth Management Division of Goldman Sachs and The Ayco Company LP, a Goldman Sachs Company. He was responsible for servicing and advising high net worth relationships in areas such as asset allocation, asset manager selection and investment implementation across equities, fixed income, hedge funds, private equity, structured products and single-stock risk management solutions.
Brian received a Bachelor of Business Administration from The University of Notre Dame in marketing and computer applications.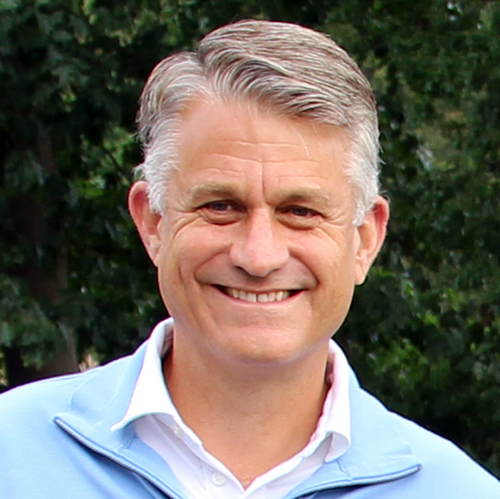 Jack L. Loop
Chief Executive Officer, Loop Company, Inc.
Jack is the CEO of Loop Company, a New Canaan based business development company which focuses on investing in and developing marketing and partnership strategies for companies in the industrial manufacturing, technology and consumer products industries.
Some of Loop's clients include: ESPN, DirectTV, Traub, Chase, HomeCard, Kate Spade, Madison Square Garden, Spencerstuart.com, Public Storage, TopCoder.com, Rapid Rack, Next Access, and LiveClips.com.
Mr. Loop's experience has spanned virtually every traditional and digital channel reflecting his diverse capabilities, experience, and talent in transforming client visions into measurable results. With the uncanny ability to bring the right "A" team to the table, Jack ensures every project is specifically designed for the medium in which it lives. His "hands on" approach transforms client's visions into the highest level of clear, creative, effective solutions that meet each client's marketing communications and product development needs.
Jack also serves on the advisory board for Future 5, a nonprofit focused on helping inter-city teenagers graduate from high school and attend college. He graduated from the University of California, Berkeley, with a degree in Industrial Relations.