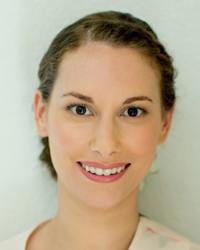 Lani joined the VOICES team in August 2017. She is responsible for working with VOICES' Founding Director, VP of Business Development and volunteers to develop and execute fundraising strategies to advance the organization's well-established work. Lani also manages VOICES communications efforts, including media relations, awareness campaigns, social media, newsletters, and website content.
Prior to joining VOICES, Lani worked at United Way of New York City for over four years across a variety of areas, including event planning, product marketing, and business operations. Earlier in her career, Lani worked for the New York Mets and New York Jets.
Lani graduated Magna Cum Laude from Texas A&M University with a Bachelor of Business Administration in marketing and a minor in sports management. Lani resides in Wilton with her husband Jesse and their two dogs. In her free time, she enjoys reading, going to Yankee games, hiking,
and baking.