Help us heal families and communities after tragedy.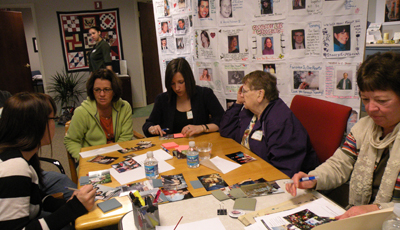 Since 2002, VOICES has provided over 100,000 hours of support services to 9/11 families, responders and survivors. Over a decade after 9/11, some individuals are contacting us for the first time, asking for our assistance. Recognizing that there are long-term needs, our commitment to the 9/11 community continues.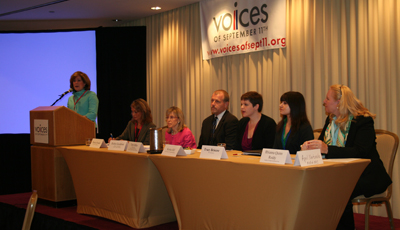 VOICES 9/11 Living Memorial Project is an extensive online collection of over 70,000 photographs, contributed by families and friends to commemorate the lives of the 2,977 who perished that day. The Living Memorial Project will expand over time, so that future generations will Always Remember their lives, not their deaths.
VOICES Center of Excellence for Community Resilience fulfills our vision to help families and communities heal after other tragedies. By sharing our expertise and working collaboratively with our public and private partnerships, we are building resiliency in the lives of victims' families, responders and survivors.
Thank you in advance for your support of these important initiatives. Together we can make a difference!
Note: You may also make a contribution over the phone by calling (203) 966-3911.
Your gift helps us help others.
Make your tax-deductible gift: